Where can I buy used CtP computer to plate systems, equipment and machines?

You can buy quality second hand CtP computer to plate systems, machinery and equipment that's for sale worldwide, to printers & dealers, right here at Matoria Pre Press Systems
Manufacturers of direct to plate systems: Kodak, AGFA, Screen, Heidelberg, Creo, Fuji, Highwater, ECRM and Luscher

Computer to plate equipment is mainly acquired from printing companies in the U.K. who are upgrading their machinery.
These ctp machines have been well looked after and usually previously maintained under the manufacturers service agreements.
We thoroughly clean, check and test all the used ctp equipment before offering it for sale in full working order, ready for delivery and installation in your premises anywhere in the world.
Equipment Available
COMPUTER TO PLATE MACHINES
Request Current Stock and Price List
If you do not see what you require please call or send an email. We can advise on used computer to plate machines becoming available.
AGFA Avalon LF XT 2007 B1 Autoloader, wash gum unit and stacker, AGFA Print Drive Tiff catcher
Kodak Lotem 400 Quantum CTP System 2005 B2 Square Spot, 40W head 6500 laser hours with multi-cassette autoloader
Heidelberg Creo Trendsetter 3244
1999 20 mw laser Autoloader Print Consol tiff catcher Air Centre/compressor
YouTube
Heidelberg B1 Prosetter 102 For Sale, Second Hand
Manufactured 2005 manual loading 30 mwatt violet laser Bacher 720mm Internal Bacher punching Heights 0ff-line polymer processor Metashooter Tiff catcher vers. 2.2, Metadimension RIP vers.5.2/PC
Used Screen 4000 Mk2 Thermal CTP

2002 Screen 4000 MK2 B2 Semi-automatic Platesetter Fast 17 Plates per hour 32 Laser Diodes Internal punching Bacher 425mm

PS 26 compact stacker, Harlequin vers.8 PC RIP
Heidelberg B2 Suprasetter A74 Manufactured 2008 manual loading/semi automatic, conveyor/auto process from the rear Only 5,240 plates since new, laser on exposure time 358 hours Bacher 425mm Internal punching Wash gum unit and stacker
Screen 4100 Thermal CTP 2002 Screen 4100 fully automatic Platesetter 50 plate autoloader and spare cassette stacker Only 70,684 plates, Internal punching Bacher 425mm Screen Trueflow RIP version6/PC, imposition/trapping ...
Screen 4000 Direct to plate, DtP 2001 B2 Platesetter Single Cassette Autoloader Bacher Internal punching for Heidelberg SM/74/52 G&Jensen PT85 On-line processor, conveyor & stacker
Heidelberg Topsetter 74 Multi Autoloader 2001 Heidelberg Topsetter 74 B2 Platesetter (Screen Engine) Multi 3 cassette autoloader Bacher Internal punching for Heidelberg SM/74 Kodak 850 On-line processor, conveyor & stacker Top connect Metashooter v2/ PC platform
CREO Lotem 400v
(2001) Multi-cassette unit, conveyor, stacker, Brisque RIP
CREO Trendsetter 3244VF Spectrum
B1, only 2854 laser hours, Brisque Impose RIP vers. 5. G&Jensen 85D off-line processor.
AGFA Galileo VXT,
B1 (2004), auto plate delivery, on-line processor
AGFA Xcalibur 45S
Direct to plate, (2003) Auto Plate delivery AGFA/G&J Autolith TP105 Processor
Prices quoted on application.
The price or cost for packing and delivery is included with the quote.
We

are

happy to quote for packing and freight.

Prices on application.
All equipment is cleaned, checked,

properly de-commissioned

and

locked down for safe transport to you by our engineers
For a firm quote or advice on which computer to plate system will best suit your needs or to place an order, please phone Graham Thompson on 01202 430733 NOW!
or +44 1202 430733 from outside the UK
If the machine you are searching for is not listed above please phone Graham or send your requirements by email. There are many high quality manufacturer- maintained computer to plate systems becoming available in the coming weeks.
Next Step: For a quote, advice on, or to place an order for our
computer to plate systems
or if you have equipment that you want to sell,
please phone Graham Thompson
on 01202 430733
or 44 1202 430733 if calling from outside the UK
or mobile 07854 091094 or 44 7854 091094 if calling from outside the UK
or send an email

Matoria Ltd
8 Iford Close, Bournemouth, England, BH6 5NL
United Kingdom
Tel 01202 430733 (International 44 1202 430733)
Fax 01202 257709 (International 44 1202 257709)
Mobile 07854 091094 (International 44 7854 091094)
email sales@matoria.co.uk

Matoria Ltd is a limited company registered in England. Number 5435728

HOME PrePress CTP Computer To Plate Equipment For Sale.
Agfa Heidelberg Screen Creo Kodak Fuji




JOIN OUR EMAIL LIST
We will send you our regular monthly stock list, special offers, news and updates
CLICK HERE

See the company video YouTube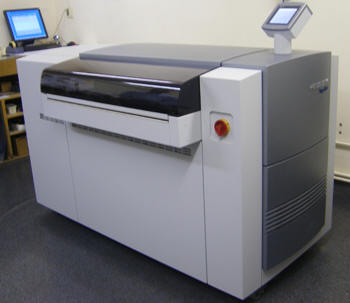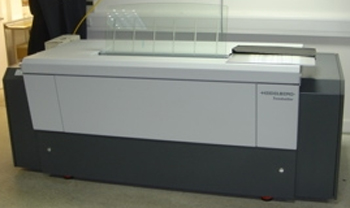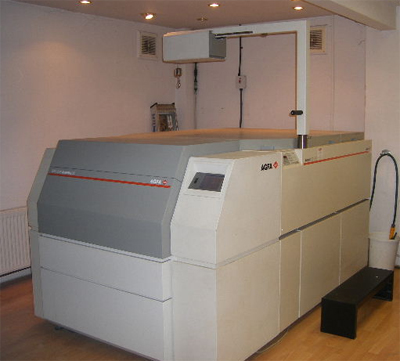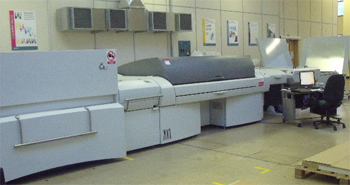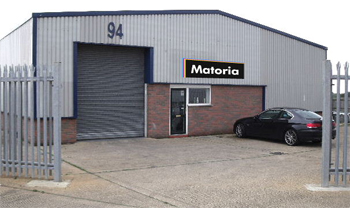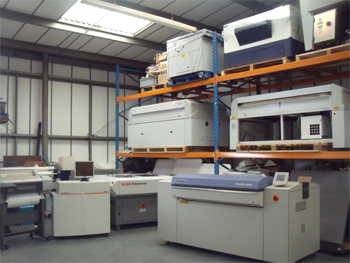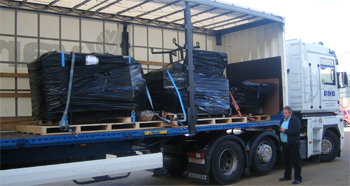 All machines are well packed and strapped on to individual, custom made, strong pallets and checked by Graham Thompson for shipping worldwide.
CTP Computer to Plate Systems Wanted
Do you have CTP computer to plate prepress systems that you want to sell? If so, please phone Graham Thompson on 01202 430733
or +44 1202 430733 from outside the UK
or send an email

WANTED, Used CTP Computer to Plate, Direct to Plate Prepress Equipment and ImageSetters Bought For Cash.