Phone Graham Thompson
01202 430733
WhatsApp m 07854 091094 email
Fabric Printing Machine:
LIYU Platinum FH Textile Printer

Starting from £340pw, at a substantially lower price, you can purchase a LIYU Platinum FH textile printer, fabric printing machine, which has superb print and build quality, and prints up to 210 sq/m per hour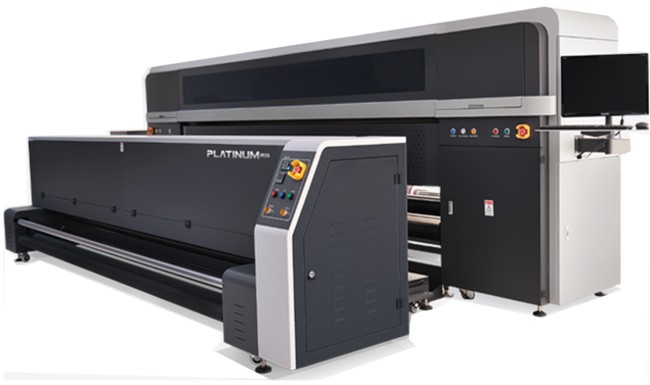 The LIYU Platinum FH textile printer is a fabric printing machine like no other. It prints up to 3.2 metres wide at a super speed of up to 210 square metres per hour at a very high 2880dpi. resolution.
It prints on a wide variety of fabrics and cloth such as bed covers, wall coverings, seat covers, table cloths, satin, curtains, flags and t-shirts etc.
Excellent finance packages for the LIYU Q range of printers and cutting machines.
Don't forget to take advantage of government capital allowances on new equipment purchases - by saving up to 30% off the purchase price. Speak to Graham
Technical Specification
LIYU Platinum FH Textile Printer
*Print heads: Konica Minolta 1024i - Kyocera
* Drying system - Halogen Heather - Fan
*Colour scale cmyk + white + varnish + light cyan + light magenta
* Ink - Sublimation / Reactive / Pigment
* Print speed up to 210 square metres per hour
*Print height 50mm
*Print resolution 2880dpi - 1200dpt - 2400dpi
*Print width 3.2 metres - fabric printing machine
*Print head quantity - 12 (Max.) - 4 (Max.)
*Power requirements - 230v (+/-) 10% / 32A / 50HZ
*Two year fast response LIYU UK warranty
Installation, Maintenance & Field Service
Printers supplied by LIYU UK nationwide team of experienced engineers and application specialists, who carry spare parts for the printers.
Next Step: For a quote, advice on, arrange a demo, or to place an order for LIYU Platinum FH textile printer, fabric printing machine, please phone
Graham Thompson on
01202 430733
WhatsApp m 07854 091094
or send an email
HOME See the whole range of LIYU roll to roll, flatbed and hybrid UV and solvent large printers
Click Here