Phone Graham Thompson
01202 430733
WhatsApp m 07854 091094 email
Refurbished Arizona Printers
For Sale and Wanted
The most popular second hand Arizona printers for sale are the 360 XT 440 460 480 550 GT and the 660 XT although we do have other models starting from £19,950 or financed from £99pw. Why don't you ask Graham for more info and a price?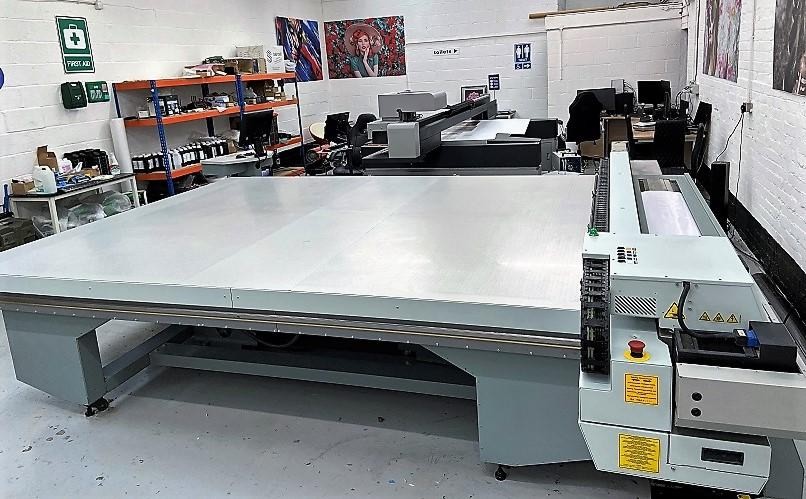 Second Hand Arizona Flatbed Printer
More refurbished, used Arizona printers with differing specifications are due in all the time. Please check back, speak to Graham or request our monthly stock list
We purchase pre-owned Oce Arizona large wide format printers from printing companies in the UK.
Our top quality second hand Oce Arizona flatbed printers have normally been under manufacturers maintenance contracts, and are in excellent working order when we receive them.
However, our fully trained engineers check them, clean them and if necessary, refurbish any defective or near defective parts. You can rest assured that you will receive your used Oce Arizona printer in the best possible condition.
Excellent finance packages for refurbished Arizona printers are available.
Did you know that you can purchase a new LIYU Platinum Q Printer for a similar price of a comparable used printer? Take advantage of government capital allowances on new equipment purchases - by saving up to 30% off the purchase price. There are no capital allowances on used machinery. See the new LIYU Platinum flatbed printers - choice of four CLICK HERE
Installation, Maintenance & Field Service
We have a nationwide team of experienced engineers and application specialists who carry spare parts for the used Arizona printers.
Arizona Printers Wanted
Next Step: For more details and information or a price on our refurbished, second hand, used, Arizona printers, 360 XT 440 460 480 550 GT and the 660 XT or other models, please phone,
Graham Thompson on
01202 430733
WhatsApp m 07854 091094
or send an email
HOME See the whole range of new LIYU printers and used Fuji EFI Vutek AGFA Canon large format printers
Click Here